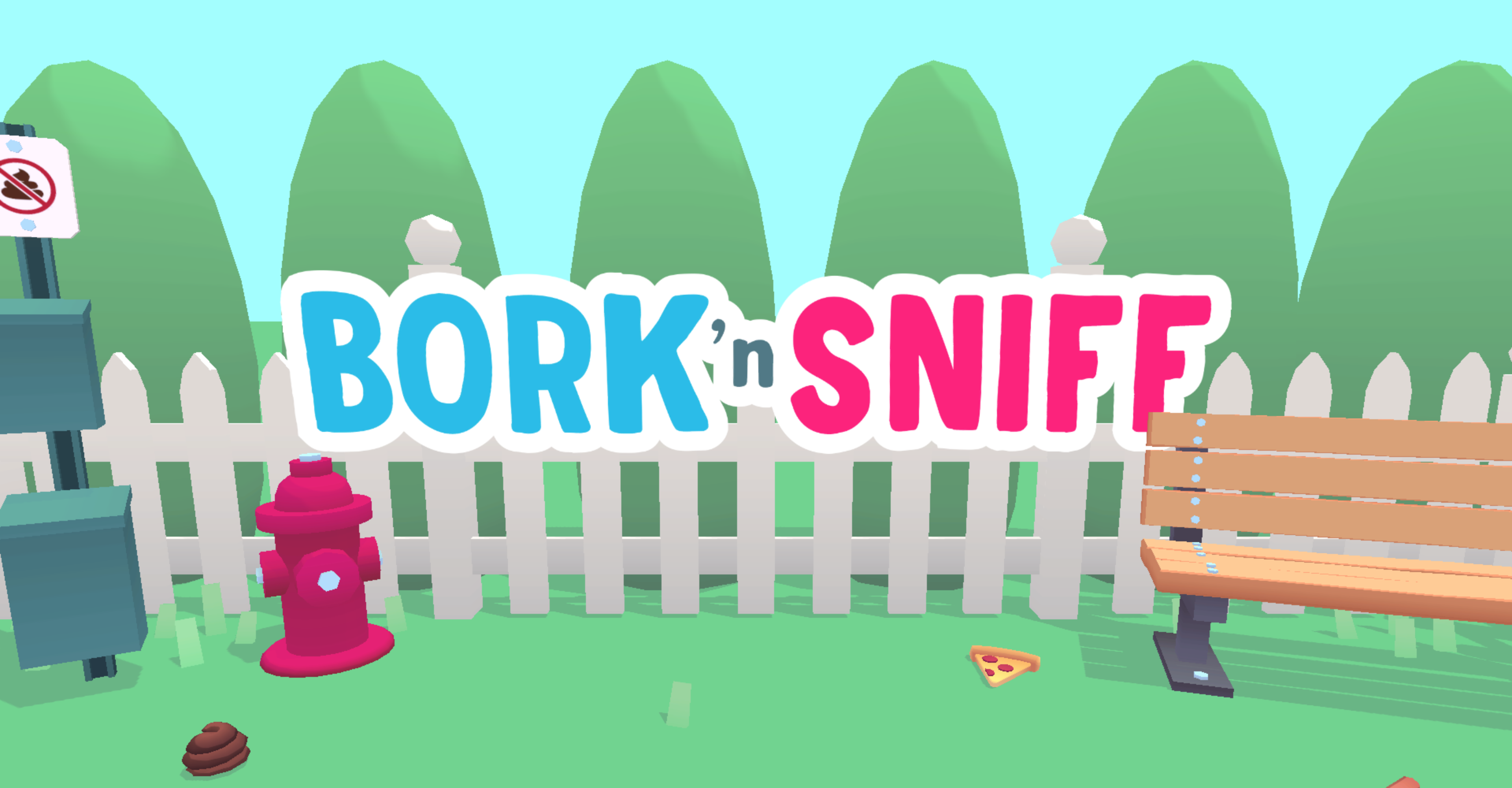 Bork 'n Sniff
A downloadable game for Windows
Bork 'n Sniff is a 2 player, local multiplayer game where you play as a doggo trying to hoard as many toys as you can at your hydrant.
To win, have more sticks and balls at your hydrant than the other good doggo. Sticks are worth 1 point and Balls are worth 3 points.
Is that other pup coming to take your stuff? Bork at them and they will drop it.
Eating pizza helps a good doggo grow!
After eating, poop to leave a present that distracts other woofers!
Doggo customization! Choose between different fur colors, hats, and borks!
About the Game
This game was built during an internal game jam at Dragon Army over 48 hours (and a few extra nights for some clean up)! There may will be be some bugs so feel free to let us know in the comments and we'll try and get them fixed up!
How To Play
Download and unzip the game. For Mac just open the App file, and for Windows open the .exe file. The game supports most dual stick controllers. We also support keyboard controls:
| | | |
| --- | --- | --- |
| Action | Player One | Player Two |
| Move Up | W | ↑ |
| Move Down | S | ↓ |
| Move Right | D | → |
| Move Left | A | ← |
| Pick Up | F (and Hold) | P (and Hold) |
| Eat | F | P |
| Bork | G | O |
| Poop | H | I |
| Start | Enter | Enter |
| Exit | Escape | Escape |
Credits
Art and Design: James Michael Stanley
Code and Design: Patrick Rossetti
Sound and Music: Chris Mullins
Borkers:
Chester - Anthony Jones
Fletch - Andy Makely
Jake - Carolyn McGuire
Stickers - Ashley Hardage
Sophia - Jenn Leahy
Wrigley - Patrick Rossetti
Donut - James Michael Stanley

Download
Click download now to get access to the following files: